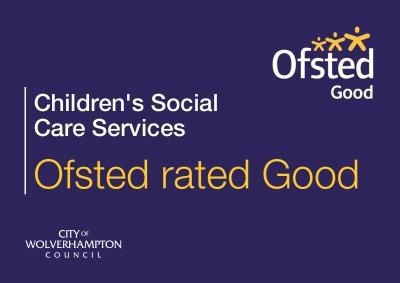 THE HOUSE PROJECT REFERENCED IN CITY OF WOLVERHAMPTON COUNCIL OFSTED REPORT!
Posted 19th May 2022
City of Wolverhampton Council Ofsted report published Wednesday 18th May 2022, refers to the House Project!
Children's Social Care Services in Wolverhampton have again been rated Good by Ofsted, with inspectors highlighting examples of 'innovative' and 'outstanding' practice.
As part of City of Wolverhampton Council offer to care leavers Ofsted Inspectors reported…
"The Wolverhampton iteration of the Housing Project has successfully supported three cohorts of young people into secure tenancies through intensive, and then tapered, support. This is repeated if young people are deemed not ready, rather than it being seen as a failure"
"The House Project enables children to gain independence skills, including financial and practical support, through a team approach to testing the young person's capacity before moving on to permanent accommodation"
"the House Project, which is highly effective in supporting young people to successfully live independently"
"Several successful projects, such as the House Project, have had a positive impact on children, diverting them away from the risks of exploitation and providing them with support to live independently"
Please see the links below for detailed information:
Latest News
News Categories
Recent News