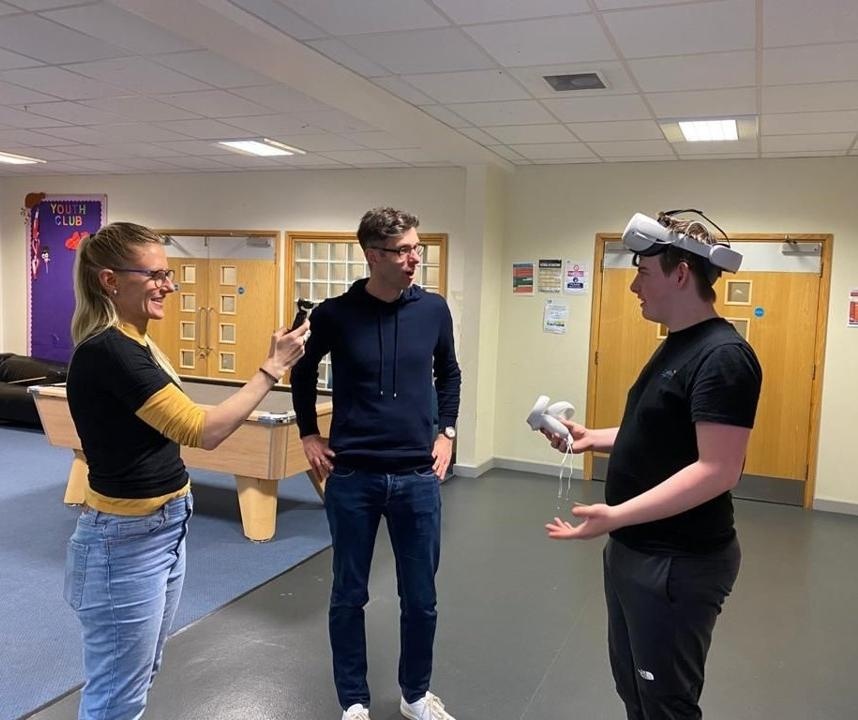 Story Future Project
Posted 13th May 2021
During May Warwickshire House Project young people are working with Avril (Virtual Reality Director) and Joel (Lecturer in Forensic Psychology) on the StoryFutures Project to explore the development of a digital technology that can support young people leaving care.
Young people entering or leaving care can experience difficult challenges, but they also show great resilience in adapting to those changes. Technology (such a virtual reality) has been used already in psychological therapy for people with mental health difficulties such as psychosis (Valmaggia 2017), and StoryFutures has developed (with Helen Pote) an interactive game for wellbeing support; however it has not been used previously to foster the wellbeing of young people in the care system.
Some amazing ideas are already emerging, and they are looking forward to help shape the future for care leavers.

Tamar, Facilitator at Warwickshire House Project said "It is such an exciting opportunity and we are lucky enough to be involved".
Latest News
News Categories
Recent News